An asana is a pose or posture used in the practice of yoga. It is estimated that there are thousands of asanas in the incredibly varied discipline of yoga, with around 100 in active use by yogis all over the world. Asanas range from simple, relaxing poses which can be held by people at all levels of ability to complex postures which push the limits of the practitioner's body. Typically, a yoga session involves running through a series of asanas and holding them for varying periods of time.
The word is derived from the Sanskrit asanam, "a sitting posture." Originally, asanas were developed as positions to use for meditation. They could potentially be held for long periods of time to focus the mind and body, promoting health, stillness, and inward reflection. Asanas have since expanded to encompass a wide range of postures, some of which are quite physically challenging, and they continue to be used during meditative practice, although meditation is not required for yoga. In many cases, the longer an asana is held, the more beneficial it will be to the yogi or yogini.
An asana is meant to fulfill several functions. In one sense, asanas promote strength, flexibility, and muscle tone, creating a generally stronger, healthier body. An asana is also designed to promote the flow of energy through the body; in yogic tradition, this energy is known as prana. Yogis who meditate as part of their self practice enjoy the focus and flow of energy which holding an asana can promote; yogis who practice primarily for health reasons may find themselves feeling rested and more emotionally balanced with long-term yoga practice.
Traditional asanas are only one part of the practice of yoga, which is a religious practice in India. They are designed to stretch and internally massage the entire body, with twisting, bending, and holding accompanied by periods of relaxation. Many people find that integrating a few asanas into their daily stretching routine is quite beneficial; common asanas include back bends, stretches of the legs and arms, and standing poses to promote good posture and balance.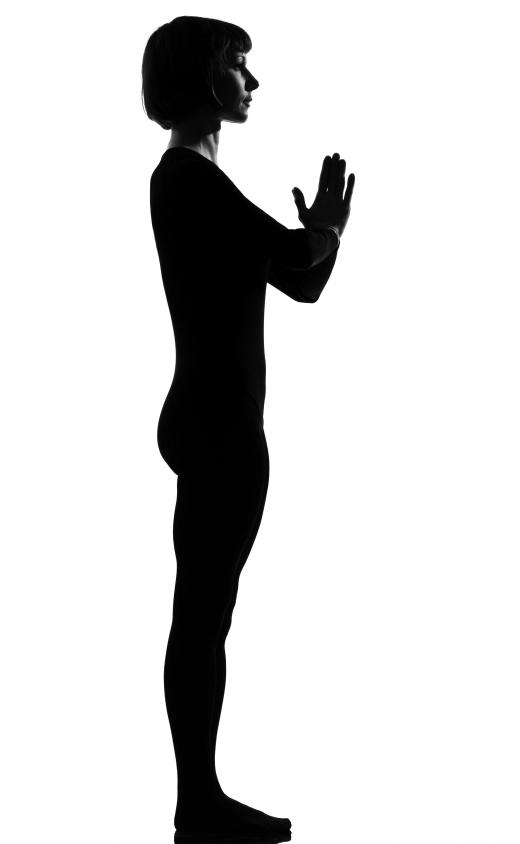 A number of people practice specific series of asanas, such as the sun salutations used in hatha yoga. This wiseGEEK writer enjoys several rounds of sun salutations in the morning because this sequence of asanas helps to enliven the body, and it can set a positive tone for the day. Asanas are also useful for people who want to be quickly refreshed at work, as an asana or two only takes a moment, but it can help to clear the mind and stretch the body.
AS FEATURED ON:
AS FEATURED ON:

By: nyul

An asana is a pose or posture used when practicing yoga.

By: WavebreakmediaMicro

Asana yoga commonly refers to the physical poses that are one aspect of a well-rounded yoga practice.

By: snaptitude

Some people practice specific series of asanas, such as the sun salutations.

By: aerogondo

Some yoga practitioners prefer to attend a class, while others prefer a more personalized environment.