What are Inflatable Kayaks?
Inflatable kayaks are the perfect solution for any sportsman who lacks the storage space for a traditional hardshell kayak. Light, safe, and stable, inflatable kayaks combine the durability of a traditional kayak with the portability of an inflatable boat. Coast guard rescue missions and many military agencies now consider inflatable kayaks and boats to be standard equipment, which speaks of their reliability.
One of the main advantages of inflatable kayaks is price. While hardshell kayaks can run into the thousands of US dollars (USD), you can find good-quality inflatable kayaks for as little as 150 USD. Although many factors, such as size and brand name, affect the price of an inflatable kayak, it's still possible to find something that is both affordable and long-lasting. Portability is another advantage of inflatable kayaks. They can be folded to the size of a suitcase and stored almost anywhere, as long as there are no extremes of temperature and humidity in the area.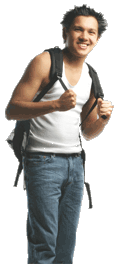 Older inflatable kayaks were made of Neoprene or Hypalon, but new models are usually constructed of PVC or another strong plastic material. Quality construction is essential when choosing an inflatable kayak. Cheaply made models tend to come apart at the seams and get punctures regularly. They may be a good option for kids to paddle around, but serious kayakers should look for something more reliable.
Good-quality inflatable kayaks have multiple air chambers, as opposed to a single chamber in the cheaper models. This guarantees the raft will stay afloat even when punctured. The most important sign of quality in an inflatable boat, however, is the quality of workmanship. Strong, firm seams are the sign of an inflatable kayak that can stand the abuse of both long voyages and Class IV whitewater. Good quality can also be recognized by the presence of accessories, such as fabric floors and carrying cases. While not necessary, they add to the user's comfort and can help extend the life of the kayak.
Contrary to what people may think, inflatable kayaks will not "pop". They may, however, tear or puncture, in which case you can get all tools necessary for repairs, including glue and fabrics, at any outdoor store. Most inflatable kayaks come with a pump, although it may be a good idea to shell out for a high-quality pump. Pumping an inflatable kayak is hard work, and a good pump can make all the difference.
When in doubt, it's best to visit a dealer. A qualified seller can help any buyer find the perfect raft.
AS FEATURED ON:
AS FEATURED ON:

Man with a backpack