Slotcar racing is a hobby with an element of competition, where enthusiasts pit miniature powered cars against one another to see how they perform on various tracks. The slot cars are usually guided by a handheld controller and move along the track over a central groove or slot. Slotcar racing may be casual or highly organized, and has many fans throughout Europe, Russia and America.
Most slotcars are built to resemble real cars, and are powered by a small motor inside the body. The cars can be built in a variety of scales, the most common being 1:24 or 1:32. An even smaller version, 1:43, is marketed as a toy for kids or a way to introduce slot car concepts, but is not usually used in serious competition.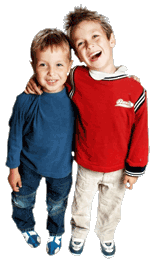 In a typical casual race, two or more cars race one another down a pre-laid track, each following their own lane with their own slot. Success on the course is usually determined by how "drivers" handle turns and curves. If taken at too high of a speed, the car can spin out of its slot and become stuck. Too slow, and the car will lose valuable seconds in catching up or regaining its lead.
Competition slotcar racing tracks are usually fairly simple, with clear guidelines about which track elements are allowed. Many are simple ovals, like a traditional racetrack. Some elements like banked turns are allowed, but jumps, road hazards and other trick moves are usually reserved for home tracks only.
In formal competition, several modes of slotcar racing are used. In a round robin, the contest may be run in two ways: either each driver gets a time limit and must complete as many laps as possible on the track by themselves, or several drivers race in turns, with standing determined by how many laps were completed by each driver. Additional heats may be run by competitors with the highest scores.
Slotcar racing has been popular since the 1950s, when the hobby took shape throughout Europe and America. The late 1960s are considered by enthusiasts to be the "Golden Age" of slotcars, when tracks and competitions began to spring up throughout the world. Today, in addition to many who use the sport as an at-home hobby, competitive leagues battle it out for distinction and records across the globe.
Racing organizations are generally determined by scale, and may have national and international chapters. The International Slot Racing Association (ISRA) maintains division and large-scale ranking for drivers; as of 2007, the #1 ranked driver in the world is Vladimir Horky of Czechoslovakia. Each year, the "Fray in Ferndale" is held in California, boasting the largest visitor and competitor turnout in the world. Since 1997, this annual event has attracted serious racers from around the world.
Slotcar racing is a fun hobby and a surprisingly intense competitive sport. Building your own cars and tracks can become half the fun, and many a garage is overtaken by an elaborate scale model of a track, complete with trees, buildings and model animals. To learn more about the sport, try visiting the websites of ISRA and the United Slot Racers Association, the largest slotcar group in the United States.
AS FEATURED ON:
AS FEATURED ON:

Two young boys