The Wiffle® ball is the core piece of equipment used in a popular backyard game played in America and several other countries. Wiffle® balls are typically white and have a pattern of eight oblong holes at the top, while the bottom half is solid. They are made from beads of plastic, about the size of rock salt, that are melted into liquid in a tube. Each hemisphere is injected into its own mold for shaping and then they are fused together with heat to form a single Wiffle® ball.
An accompanying bat is plastic and typically yellow in color. For golf enthusiasts, there also are Wiffle® golf balls on the market.
The ball's name is derived from whiff — a slang term for striking out. The Wiffle® Ball Inc. of Shelton, Connecticut, owned by the Mullany family, dropped the "h" in naming the product.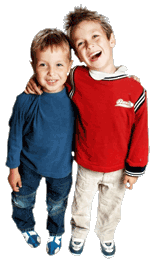 A game of Wiffle® ball can be played with two people - one pitcher and one hitter - or by teams of up to five players each. Although the game has similarities to baseball and softball, players do not run bases. Scoring a single, double, triple or home run is determined by how far the batter hits the ball.
It takes three outs to retire a side per inning. There are nine innings per game and extra innings are played to break a tie. Each team gets a turn at bat to complete an inning.
The Wiffle ball's design and its light weight play helped boost its popularity. Since the perforated balls do not travel far and do not have a history of causing damage to windows, families consider them safe for play in residential areas.
The company offers three size options: junior size, which usually costs about $1.10 US Dollars (USD) each or $13.20 USD per dozen; regulation baseball size, $1.15 USD each or $13.80 USD per dozen; and regulation softball size, $1.35 USD each or $16.20 USD per dozen. Wiffle® ball products have been sold in countries such as Australia, Brazil, Canada, England, Ireland and Japan.
Their inception dates back to 1952 when David A. Mullany had been playing stickball with a friend in his backyard in Fairfield, Connecticut. In that game, he used a small plastic golf ball and a broomstick handle. He was 12 years old at the time.
David told his father — David N. Mullany, a retired, semi-professional baseball pitcher — that his arm was sore from trying to throw curve balls. So, father and son began cutting holes into plastic balls, experimenting on designs that would make it easier to pitch curve balls. One year later, the Wiffle® ball made its debut at 49 cents (USD) each. The company does not release exact sales figures to the public but says generally that millions are sold per year.
AS FEATURED ON:
AS FEATURED ON:

Two young boys